2. Top 3 Ways Radar Enhances Situational Awareness
Decision makers involved in Intelligence, Surveillance, and Reconnaissance missions rely on relevant and timely data to gain situational awareness. Within their areas of responsibility, they seek to gain a tactical advantage over any situation, to ensure the safety of their personnel, and to decisively accomplish their objectives. Today's multi-INT radars are masters at facilitating situational awareness, as exhibited in the following characteristics: 
Operating Environment:

Intelligence gathering day or night, in DVEs, on land or sea

Multimode Capability:

High-resolution imagery at great distances, rapid wide-area search, moving target detection and tracking, and change detection

Mission Application: Flexibility in combining modes for various CONOPS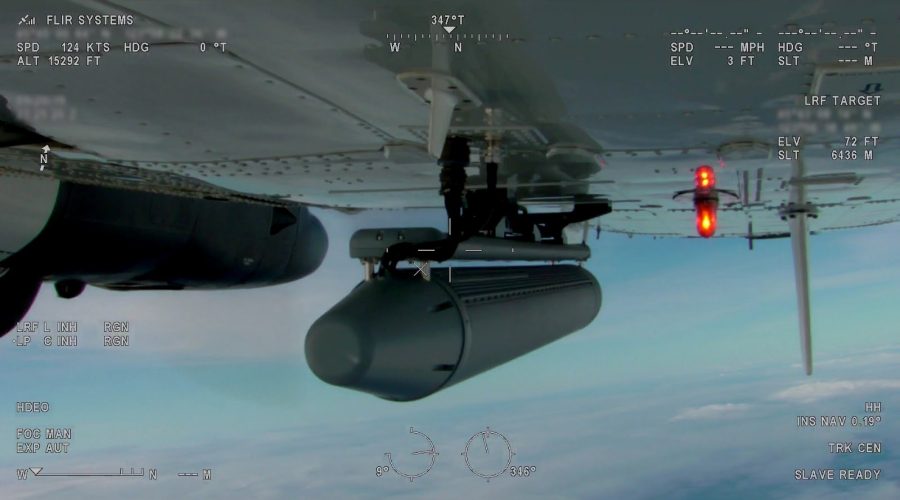 IMSAR NSP-7 radar system integrated on a King Air C90
The quality of a radar image does not change with the weather or the time of day. Whether over land or in a maritime setting, radars meet the demands of any mission, providing actionable intelligence even through degraded visual environments, such as smoke, haze, or fog.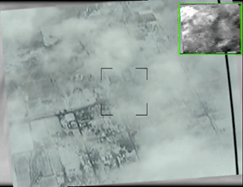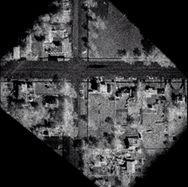 An FMV image (left) and an IMSAR SMV image (right) of the same intersection during the same conditions
With the ability to automatically process data into near real-time imagery or detection and tracking intelligence, SAR systems are capable, robust tools for ISR applications. They offer multiple modes that can be switched between rapidly with a few clicks of a mouse. The operator can use MTI to rapidly scan a large area, then key in on targets and switch to high resolution SAR imaging all on the same orbit or track. If multiple images have been collected (over land) on the same location, the operator can also switch to change detection imagery to see where the target may have moved to or traveled from. These capabilities combine to create powerhouse systems equipped to deliver exceptional situational awareness.
Data products from the multiple modes of IMSAR radars
Since today's radars can produce data in multiple modes, users have considerable flexibility in switching and combining these modes to produce intelligent results for multiple military and commercial applications, such as counter-trafficking, maritime patrol, and route reconnaissance.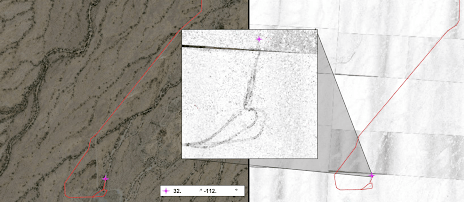 Mission CONOPs: For example, a combination of SAR imaging and CCD modes can be used to produce intelligent data for border protection or counter-drug or counter-trafficking missions.
Capitalizing on radar's inherent capabilities gives ISR strategists a powerful tool for situational awareness. Contact us to learn more at sales@imsar.com.